The four-day CHINAPLAS 2012 from Aril 18th to April 21st, 2012 has come to a successful close. There are more than 2,700 companies all around the world to attend, they are from Austria, Canada, France, Germany, Italy, Japan, China, China Taiwan, Turkey, England, America and newly increased thirteen exhibitor groups from Thailand and Korea, and they have shown more than 2,500 sets of machines and the newest rubber plastic chemical and materials, consolidated the international status of CHINAPLAS international rubber plastic exhibition. The exhibition area has broken through 200,000 square meters for the first time and been up to 210,000 square meters. More than 109,858 professional buyers from China and foreign countries have been there and foreign visitors are from more than 140 countries occupying 25.59% of the visitors.
The booth lies in E3 Japanese pavilion R21, and attracts lots of field experts and end users. Shijia Wanlian and Yasuda people showed the advantage of automatic physical property testing machines to the experts and users such as providing rapid and accurate testing data, solving lots of problems for quality control, guaranteeing the consistency of the product quality.
Many thanks for the old and new customers' support to Beijing Shijia Wanlian Company and Yasuda Company during the exhibition.
Japanese staff for the debugging detection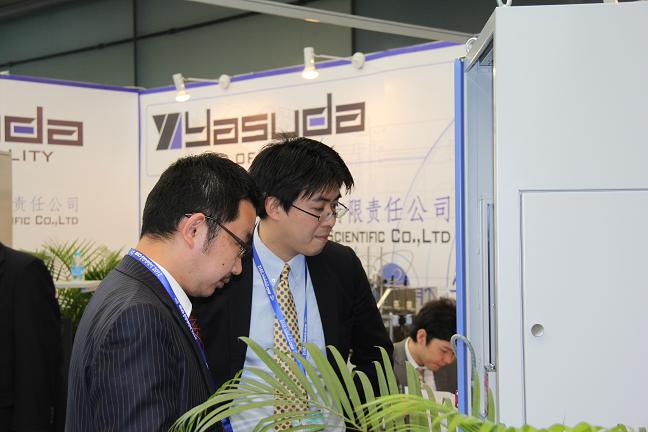 Staffs of Shijia Wanlian and Yasuda were communicating with customers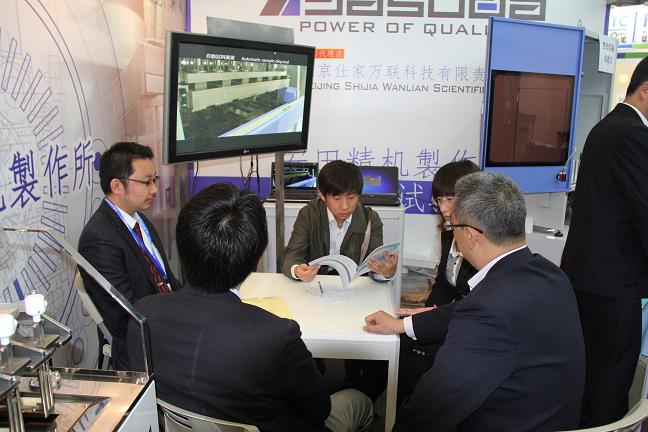 Automatic melt flow index tester was on field testing, and oversea customers were learning about its property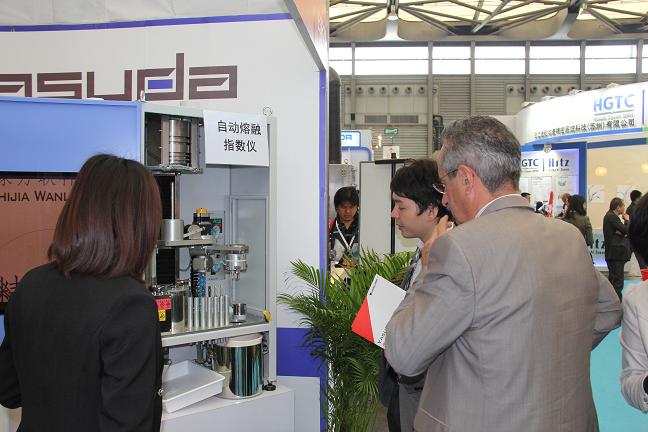 Customers were learning about the Heat distortion tester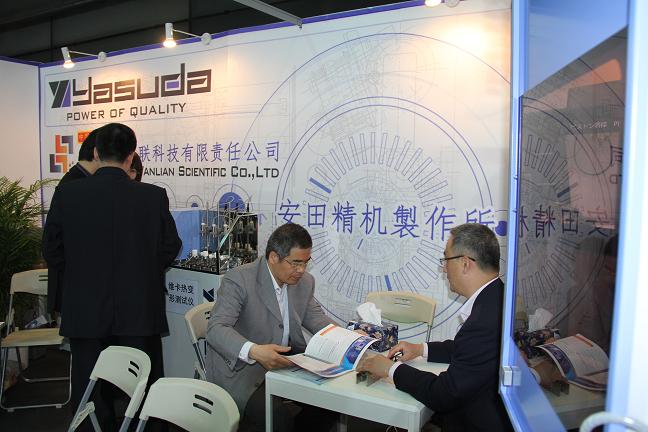 Field low temperature testing was on, and customers were learning about Full automatic impact tester in detail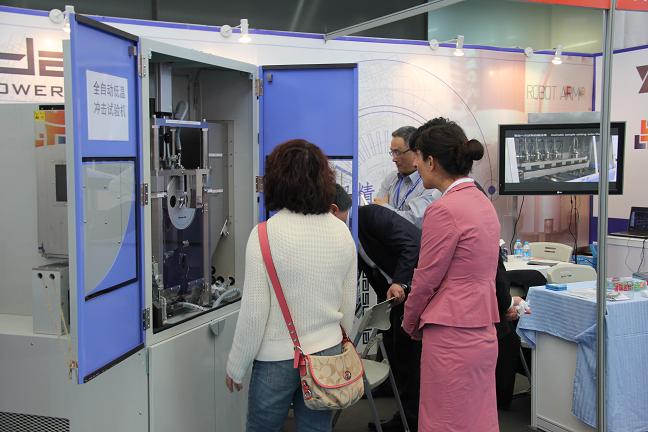 Yasuda brand gain recognition and good reputation from customers in Chinaplas
The four-day CHINAPLAS 2012 from Aril 18th to April 21st, 2012 has come to a successful close. There